Feist Family Foundation makes $2 million gift to Grizzly Athletics
October 30, 2017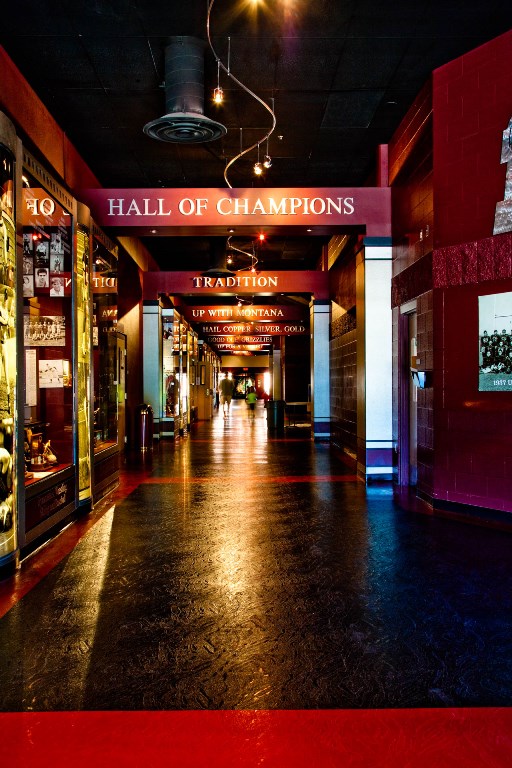 The Missoula-based Feist Family Foundation has committed a $2 million donation to the University of Montana athletic department.
The gift benefits athletic facility improvements, student-athlete support, men's basketball, and the Grizzly Athletics Hall of Champions. In honor of the gift the Hall of Champions will be renamed the Feist Family Foundation Grizzly Athletics Hall of Champions.

The University of Montana's rich athletic history is part of what makes Griz Athletics special to so many people, and this gift will assure the proud tradition and history will continue to be told. A portion of the gift will support an endowed fund with proceeds used for maintenance and improvements to the Hall of Champions, located along the south concourse of the Adams Center.

"The Feist family and Sheehan Majestic have been such great supporters of the University of Montana and Grizzly Athletics," UM athletics director Kent Haslam said. "This gift is another testament of their commitment to our student-athletes and this community.

"The funding will provide critical support to one of the most high-profile spaces on campus, the Grizzly Athletics Hall of Champions. There is a constant need to keep the displays maintained and current. This gift will allow for that, along with supporting many other priorities within the athletics department."

The generosity of the Feist family is nothing new to the University of Montana. The family that operates Sheehan Majestic, the local full-service distributor, also donated $1 million to the athletics department in 2008.

"Montana's proud history is what makes it so special to be part of Grizzly Athletics," the Feist Family Foundation stated. "We're excited to assist in showcasing the department's many accomplishments over the years."

Originally built in 2003 after the renovation to the Adams Center, the Feist Family Foundation Grizzly Athletics Hall of Champions features dozens of glass display cases that house some of the department's proudest moments and achievements, including conference- and national-championship trophies, recognition of past Grizzly-greats, and other memorabilia. The Hall attracts thousands of visitors on Griz game day and is a popular destination for people visiting campus.

The beautiful display brings fans together and rekindles wonderful memories, but also takes funding to keep it updated, including the cleaning of the glass displays and changing out photos and memorabilia to make it a dynamic history of the school's programs. Prior to now, the athletics department piecemealed money together to pay for the upkeep, but the endowment will provide consistent funding, without having to pull from other areas.

Over the next several months, the name will officially change and signage will be added to recognize the Feist Family Foundation. The donation covers the name change for a 15-year period.