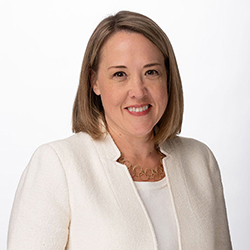 The UM Foundation was founded in 1950 when a small group of alumni came together and united around a cause. These visionary volunteers became a catalyst for good. They asked: How can we serve the University and empower students? How can we build a loyal giving community?
This year, almost three-quarters of a century after the Foundation was founded, you — our loyal giving community — continue to be a catalyst for good.
In this newsletter and our forthcoming annual report, you'll learn how your gifts reached near record levels in fiscal year 2022. You'll read how your giving serves the University and makes a transformational impact on the lives of students. For example, you'll see how your generosity uplifts efforts to build accessible pathways to success for Native American students, creates access to the arts, and brings innovative courses and world renowned faculty to UM.
You'll also read how the Foundation remains the place to unite around a cause. Whether your goal is to help make UM more affordable, or to support your own favorite college, school or academic program in UM's annual giving day, The Big Give, the Foundation's role is to connect your philanthropic passion with opportunities on campus.
The strength of our giving community is built on collective vision, commitment and action making a ripple effect. Whatever area or program you support, fellow generous donors and friends are sure to share your passion. One of us alone can spark meaningful change, but together, we are a powerful catalyst for good.
Thank you for being a part of our giving community and for reading Raising Montana. Your continued investment in UM is humbling and inspiring.
Sincerely,

Cindy Williams
President and CEO
University of Montana Foundation