The University of Montana gratefully honors the generous support of its donors who have advanced achievements in education and research through their gifts to the University. Every donor is significant to the mission of providing UM with the resources necessary to succeed and provide for the future. We want to thank you!
The University honors donors who have given through membership in various giving societies, including the President's Club and Oscar J. Craig Heritage Society.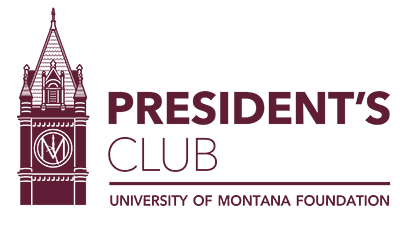 The President's Club recognizes donors who have given $1,000 or more in a year. They receive special benefits including invitations to the annual President's Club Dinner at Homecoming and other campus events.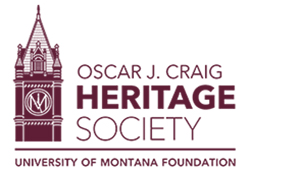 The Oscar J. Craig Heritage Society honors donors who have committed planned gifts. The society is named in honor of the University's first president, who, by his declaration, "The University – it shall prosper," set the course for ongoing private support. Once enrolled, membership is in effect in perpetuity. Those in the Heritage Society receive recognition in the UM Foundation honor roll and receive invitations to special events.
If a donor wishes to remain anonymous, we will honor that request to the extent allowed by law. The Donor Bill of Rights, used by foundations nationwide, outlines our commitment to confidentiality and the importance of the trust our donors place in us.