Chief Earl Old Person Kyiyo Pow Wow Fund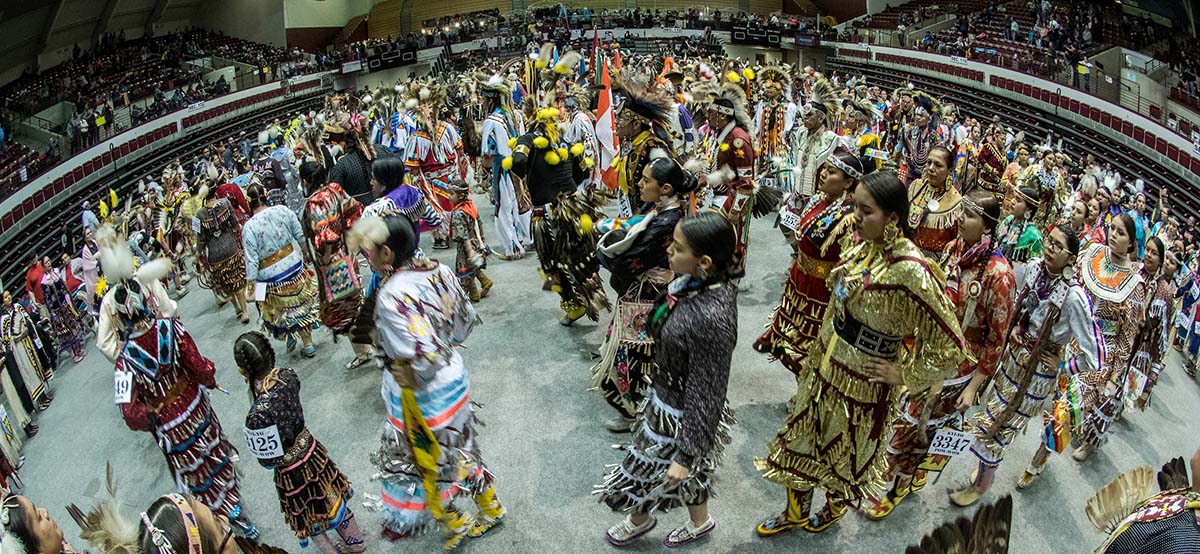 Help Preserve and Renew Rich Native American Traditions
The University of Montana has reaffirmed its commitment to Native American students and the cultural importance of Native American traditions through the designation of $300,000 to establish an endowment that supports the historic Kyiyo Pow Wow Celebration.

The designation is made possible by a one-time philanthropic gift to the Excellence Fund, which provides resources that the UM president may use to address campus priorities.

President Seth Bodnar has established the endowment in honor of Chief Earl Old Person, one of the country's most decorated and respected Native leaders who died in October 2021 at the age of 92, and to ensure the tradition of this important event is preserved in perpetuity.

Additional charitable donations are needed to grow the endowment so it will fully support annual pow wow expenses. Your contribution to the Chief Earl Old Person Kyiyo Pow Wow Fund can be made using the form below.
The annual Kyiyo Pow Wow is organized by the University of Montana's Kyiyo Native American Students Association and unifies all Native Americans from across the nation in an event full of dancing, singing, and sharing of stories. The event is a living testament to the power of Indigenous knowledge and tradition, as well as to the strength of Native American people.
(If contributions to the Chief Earl Old Person Kyiyo Pow Wow Fund do not grow to $25,000, the minimum to establish an endowed fund, by December 2026, all contributions will be made available as expendable funds to support the Kyiyo Pow Wow.)
Contact
To learn more about how you can support the Kyiyo Pow Wow, please contact Kate Jennings, vice president of development, at kate.jennings@supportum.org or 800-443-2593.