RETIRED FACULTY FUND SCHOLARSHIPS, EXPERIENTIAL LEARNING AT UM
September 5, 2023
Kerry Foresman and Deana Pedersen's early careers took them to other states, but they always knew they would return to Montana. After decades of teaching and researching at the University of Montana, they are still helping students through philanthropy. They recently made a commitment in their estate plan to establish scholarships for biology, wildlife biology and microbiology majors. Their scholarships will help make higher education accessible for UM students pursuing degrees and meaningful careers in these fields.
From a young age, Foresman, originally of St. Louis, knew he wanted to study wildlife. He grew up watching National Geographic writers Frank and John Craighead pioneer grizzly bear research in Yellowstone National Park, which sparked his fascination with Montana. He knew he'd made the right choice to move to Missoula when he caught a fish from the Clark Fork River for his first dinner on campus.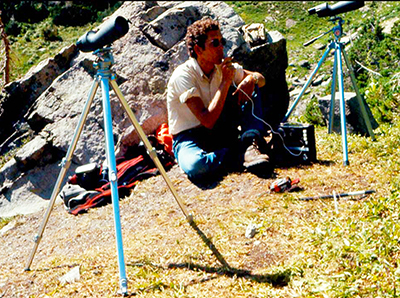 Foresman transferred from Washington University in St. Louis to UM in 1968 and studied under Dr. Philip L. Wright, the namesake of UM's treasured zoological museum. Wright encouraged Foresman to take an undergraduate field research course at the Flathead Lake Biological Station and introduced him to a professor at the University of Idaho, helping to launch his career.
After graduating with a bachelor's degree in zoology in 1971, Foresman earned a master's degree and a Ph.D. in biology at the University of Idaho. He and Pedersen met while she was a work-study student in his lab. After both graduated in 1977, Pedersen with a bachelor's degree in bacteriology, they moved to Tennessee, where they married. Foresman pursued a postdoctoral position, and Pedersen obtained a master's degree in microbiology at the University of Tennessee.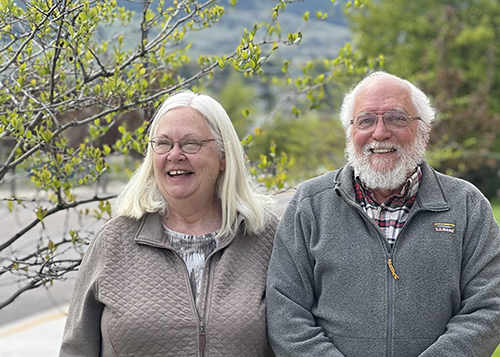 After Foresman taught at the University of Rhode Island for five years, the couple returned to UM in 1984 to teach when Foresman's former advisor and mentor, Dr. Wright, retired. For 30 years, Foresman taught mammalogy, among other courses. He also worked closely with other faculty to bring UM's Wildlife Biology Program to national prominence.
Foresman's early efforts contributed to UM's current top-tier "R1" research status, which recognizes the University as a national leader in research quality and production. Of the roughly 4,000 degree-granting institutions across the U.S., fewer than four percent receive this elite classification.
"The R1 classification speaks to the prestige of UM's faculty and their ideas," Foresman said. "You can't get any better."

Pedersen also dedicated her career to serving students and advancing research. For over 20 years, she worked as a head research technician. At UM, she oversaw research labs in microbial ecology and plant molecular genetics.

Even into retirement, Foresman and Pedersen remain committed to improving access to education. The scholarships established through their giving to UM will provide experiential learning opportunities for students working toward a wide spectrum of high-demand careers in biology, medicine, veterinary medicine and related fields.

"UM is a student-oriented institution," said Foresman. "Undergraduates get to interact with faculty and graduate students and pursue meaningful, hands-on research. A lot of the major research institutions don't offer those opportunities to undergraduates."

Foresman's experience as an academic advisor also inspired their decision to support scholarships.
"Every day, I saw what students were up against," he said.

Pedersen, who also experienced the challenges of higher education firsthand, said, "I related to those from small schools who didn't have a guidance counselor to help them navigate the application process."

She added that giving through their estate plan allows them to make a bigger impact than an outright gift.

"We don't have children, and once we made the decision to give, it was simple," she said. "We want to support students who are serious about college and just need some extra help. We hope to empower them to concentrate on their studies and serve their own communities."