Hooks for Books Fundraiser Makes 'State Treasure' Shine
Writers, fly-fishers gather to support UM Creative Writing Program
August 2, 2023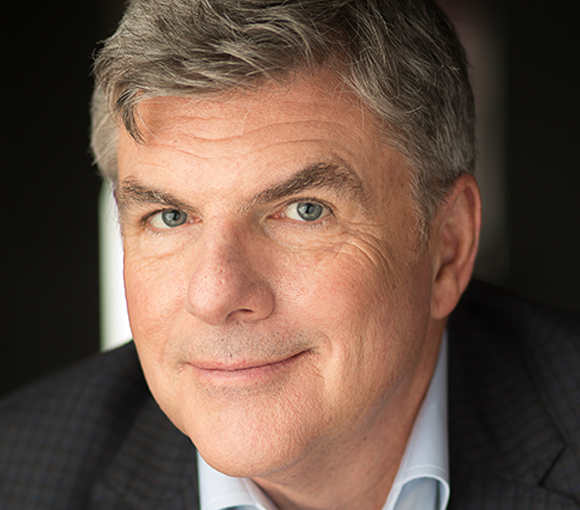 Entrepreneur, writer and fly-fisher Tim O'Leary '81 launched his business career at the University of Montana. UM is also where his appreciation for literature — and its profound cultural influence on his beloved state — took root.
Now, O'Leary is not only participating in Montana's literary heritage; he's helping organize a charitable event to bolster support for the UM Creative Writing Program and ensure it continues to serve future generations of writers. Together with Creative Writing Director Chris Dombrowski and support from the UM Foundation, he's holding the second annual Hooks for Books, a fundraiser to gather the literary and fly-fishing communities in support of UM's nationally renowned creative writing program.
After graduation, O'Leary enjoyed a successful career in the advertising and television industries, but in 2015 the drive to write that was planted while taking creative writing classes at UM reemerged, pushing him to pursue a full-time literary career. Since then, his works have included a non-fiction book, a short story collection, a new book scheduled to be released in November, and have earned two Pushcart Prize nominations and the Nivalis Prize.
"This program is a state treasure," said O'Leary, who still cherishes the opportunity to learn from revered Western author William Kittredge at UM. "The students have a unique appreciation for the connection between literature and the lyricism of the land. For those who write about humans' relationship with the natural world, there's no better place to be."
Hooks for Books: Celebrating UM's Literary Legacy
O'Leary has remained a loyal supporter of the UM Creative Writing Program for years, but in 2021 he recognized the importance of sustainable funding to elevate its national ranking and impact on future writers.
Established in 1920 in the College of Humanities and Sciences, the program is one of the most prestigious in the nation, boasting dozens of iconic alumni and visiting writers, including Richard Hugo, James Welch and many others.
Since 2016, UM creative writing graduates have published over 225 books, and in the past decade, two have earned Pulitzer Prizes. Additionally, alumni have established organizations like the Missoula Writing Collaborative, which brings creative writing education to underserved schools in Western Montana, and the Free Verse Project, which serves youth incarcerated in juvenile detention centers and inpatient treatment centers across the state.
Director Chris Dombrowski, who earned an M.F.A. in creative writing from UM in 2001 and served as the Kittredge Distinguished Visiting Writer in Residence, said the program's influence extends far beyond the classroom.
"It's an honor to serve such an incredibly storied program," he said. "The writing community is a vital part of the broader Montana community, and our alumni contribute not only to literature, but also to the environment and society at large."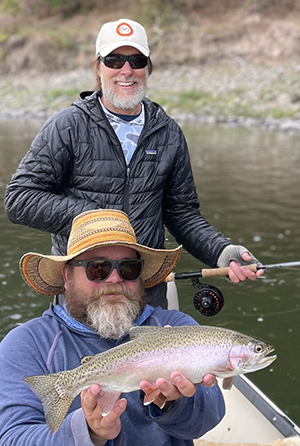 O'Leary and Dombrowski, who met while fly-fishing, wanted to create an event to benefit the creative writing program that represented the spirit of camaraderie among the fishing and literary communities. Naturally, they discussed the concept while fishing on Rock Creek one spring day, and the idea for Hooks for Books was born.
"There has never been a more important time to advocate for literature," O'Leary said. "Writers often hold up a mirror to society and help us envision a better future. There aren't many professions designed to spread optimism, and private support helps writers pursue this important work."
The pair combined O'Leary's business acumen, Dombrowski's fishing guide experience, and their shared passion for literature and the environment to launch the inaugural Hooks for Books in 2022. The event included a weekend of fly-fishing with the region's top guides, an auction, local cuisine and live music. The event sold out, with guests from 11 states contributing more than $110,000 in support of creative writing students.
Make an Impact at This Year's Event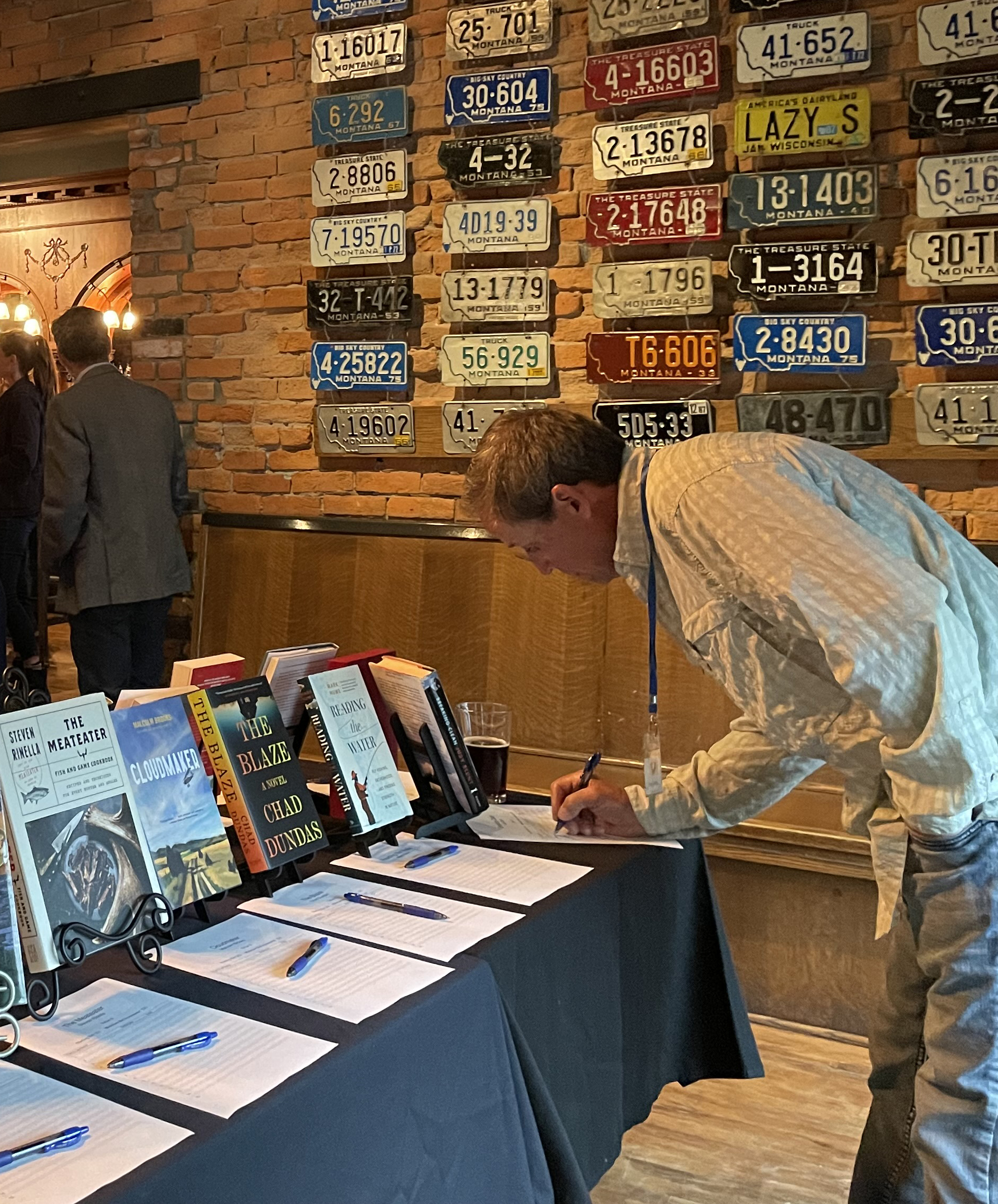 New this year, the community is invited to attend the Writers on Water Dinner and Auction on Sunday, September 24, at the historic Wilma Theatre, where iconic fly-fishing writer John Gierach will be recognized for his literary contributions. Attendees will enjoy local food, cocktails and live music, and they may bid to purchase autographed copies of books from some of the world's best writers, exclusive fly-fishing trips and gear. Guests will also enjoy a reading from a creative writing student's original work.
Proceeds from the Writers on Water Dinner are directed to the UM Foundation in support of the creative writing program by providing resources to fund the department's areas of greatest need, including faculty positions and student scholarships. The generous support of donors will help the program attract students and visiting writers and remain competitive with peer institutions.
O'Leary said the event is a celebration, but it is also an opportunity to make a meaningful, immediate and far-reaching difference.
"I want Missoula to know we have something special to be proud of, and this is an easy, fun way to protect the program's future."
Learn More
To purchase tickets for the Writers on Water Dinner or make an online gift, please visit writersdinner.org. To learn more about donating to the UM Foundation in support of the UM Creative Writing Program, contact Dan Minor, senior director of development at the College of Humanities and Sciences, at dan.minor@supportum.org or 406-243-2646.